Karl Olsen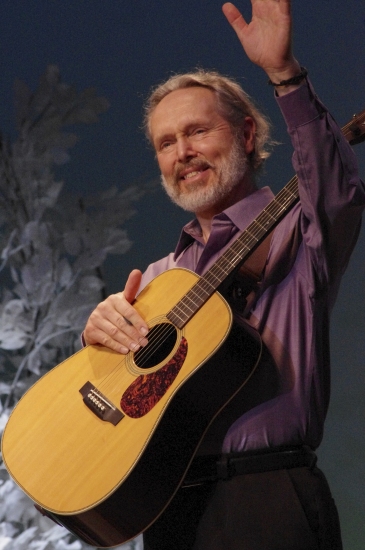 A classically trained baritone with roots in folk music and jazz, Karl has sung with the Brothers Four since 2008. He began performing at age four with his family, moving on to the Seattle Boys' Choir and Roosevelt High School's Vocal Jazz Ensemble. Karl has a music education degree and a master's degree in voice and choral conducting from the University of Denver. He has taught music to preschoolers through college students.
Karl has been influenced by a wide variety of music styles, beginning with his father's love of classical music and popular song and his brother's involvement in folk and pop music. Jazz, rock and roll, world music, and of course, Karl's deep appreciation for the folk music community, and especially this quartet of brothers in the truest sense, have enriched Karl's life.
Karl has performed around the world in solo and group events and has conducted a variety of choral and instrumental groups, and accompanies himself on guitar and piano. As a composer, he has written pieces for choral and folk ensembles, as well as solo vocal compositions. He has two albums, one of love songs and one of original sacred compositions.
He has performed and led musical groups for his Whidbey Island community for decades, and for the last thirty years, directed the music program at Trinity Lutheran Church. Karl hosts a concert series there that brings top-notch performances by a variety of visiting and local musicians.