Mark Pearson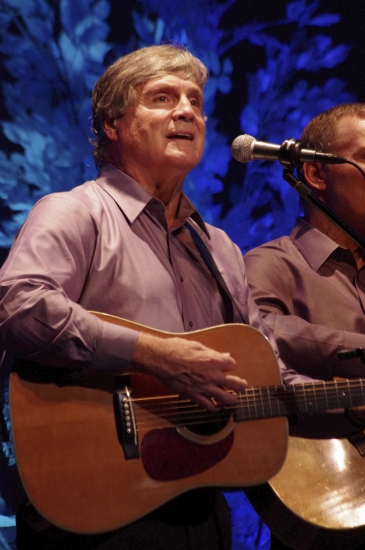 Washington State's Mark Pearson is a guitarist, banjo player extraordinaire and singer/songwriter who has been a strong and consistent part of the Group's signature sound since he originally joined in December of 1968. January of 2019 marks 50 years since he first appeared on stage as a member of The Brothers Four.
Growing up in Spokane, Washington in the 50s and early 60s Pearson became enthralled by the sounds of the banjo and the acoustic guitar as well as a fan and devotee of the popular folk music of the day including, of course, that of The Brothers Four.
Because of his continued affection for that music each Brothers Four performance offers an opportunity to awaken not only the dreams and memories of those in the audience but Pearson's as well. While through the years Pearson has nurtured careers as a solo artist, with his lifetime friend, Mike McCoy, and as a songwriter, The Brothers Four forever remain a satisfying and essential part of Pearson's life and career.
Mark has his own website at markpearsonmusic.com